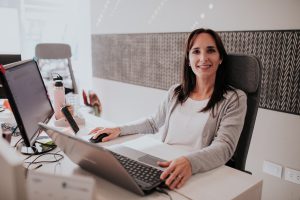 Milena Rossi, Operations Manager
The moment I read the program for ELIA's Focus on Project Management, I was filled with expectation. Apart from being my first ELIA Conference, it was my first conference exclusively on Project Management. As the person responsible for Operations at Latamways, I saw it as a one-of-a-kind opportunity to learn everything about it.
The venue was Hamburg, Germany. Though very cold in December, the city was totally worth it. Quiet, tidy, clean, and glamorous, the city was well prepared to receive Christmas with lights, candles, Christmas markets, and Christmas trees everywhere!
The event started with a pre-conference day on technology where we were able to take away important tips on how to handle different types of files and make the PM process more efficient.
An incredible welcome coffee reception awaited us to start the first conference day, with all sort of sweet and salty snacks, even fruit for those that could resist temptation. Anu Carnegie-Brown opened the day with her presentation "Understanding the bigger picture" where she analyzed the context and the new trends of this fast-pacing and ever-evolving industry. She depicted the role of everyone involved in a translation company, how to measure their performance, and the interrelations and "conflicts" inevitably present in all areas. The concept of Key Performance Indicators (KPIs) is not new but Anu reminded us how these can be effectively measured, how they can be used to monitor the pace of every department in the company and reconfirmed the need to set clear KPIs or even change the ones already in place for steady growth.
After understanding the bigger picture, Françoise Bajon presented "Project Management Core Competencies". This presentation provided a clearer profile of the Project Manager role where soft skills are key to have a positive impact on performance. In this complex, multitasking and high-stress environment, PMs were encouraged to look at everything from different angles, to become aware of their strengths and weaknesses and to manage others by leading on the basis of trust and team work.
Another key aspect of Operations that was not left behind was Vendor Management. Annette Lee explained the interrelation between production and vendor management and the core competencies of the latter. Everything in this process was covered, from resource engagement channels to strategies for better relationships. She brought up the importance of resource selection and retention to maintain quality and to facilitate and expedite the project management process. She also stressed the importance of continuous vendor manager training and evaluation by means of performance and quality tests in order to keep the wheel turning. It's all about information, and information is power.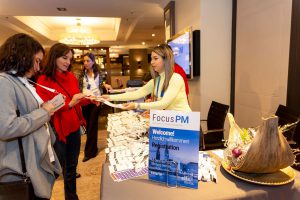 The second day gave us the chance to put theory into practice, share opinions, listen to the insights form our colleagues and understand how other companies are doing their job. This practice is highly enriching because it puts everything in perspective to analyze what is missing in a company, what needs to change or what is being done right.
Vivienne Dübert and her speech on the power of the mind was the cherry on the cake. It was so motivating! Could there be something more enlightening than hearing that we have the power to develop a growth mindset and that this is the foundation of our success? That if you change the way you look at things, the things you look at change? That mistakes and failures are important to grow? Whether we agree or not with some of these concepts, this closure was undoubtedly food for thought. Whether we choose to change our mindset or not (because we have the power to decide), I am sure no one was untouched by Vivienne's keynote speech.
The long travel from Argentina to Germany was worth every mile. This event was the confirmation that, at Latamways, we are doing things right. This event provided us with ideas to implement, advice on how to change the processes that are not 100% effective, and a great experience overall. I can guarantee we will meet again at a future ELIA PM Focus.